Minnesota Most Trusted Swimming Pool Company – Design, Construction & Maintenance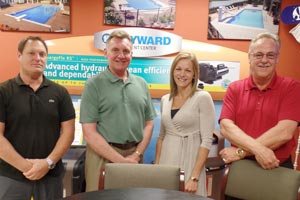 When it comes to swimming pool design and construction, your choice of a Minnesota pool company is an important one. The success of your project and the quality of this important investment depends on who builds your pool. In the greater Minneapolis St. Paul metro area, your first choice should be Atlantis Pool & Spa. Our dedication to excellence in pool construction and our attention to every detail, along with our top-flight customer service and service after your pool is built makes Atlantis Pool & Spa stand out from all other pool companies.
We know that it's your choice, and we want to help you understand how pools are designed and built, so you can make the best choice. Most pool companies have little interest in keep their customers informed about various options and choices. We know that you need to be well informed before making such a big investment, so we've provided ample information to help you make the right decision on choosing your pool company. We hope you'll browse our pages and learn from them, then contact us. Our experienced swimming pool consultants never use high-pressure sales strategies. We help you understand your swimming pool and other aquatic recreation project and show you how we can make your ideas come to life.
30+ Years of Excellence in Pool Construction in Minnesota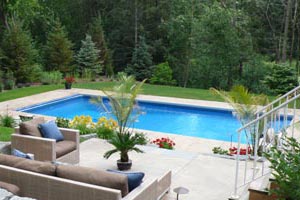 Atlantis Pool & Spa has been building swimming pools and other aquatic recreation facilities in the Minneapolis St. Paul metro area for over 30 years. We're not part of a chain of pool companies. In those 30+ years we've built thousands of in-ground pools for our satisfied customers. From vinyl swimming pools for average homes to indoor pools for luxury homes, every pool and spa we build is built to be the best possible facility of its type, bar none. That dedication to quality and beauty costs you no more, but the results are clearly superior. Dedication to excellence is our promise to every Atlantis Pool & Spa customer.
Minnesota's Leader in In-Ground Pool Design & Construction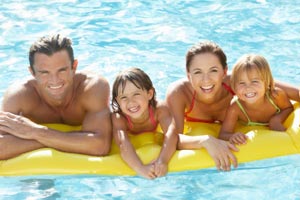 At Atlantis Pool & Spa, we understand the unique challenges of building pools in Minnesota. We've been building pools here for over 30 years, and that experience has taught us that Minnesota residential pools require design and construction that takes no shortcuts and makes no compromises. Quality pool building is the only kind of pool building we do. We've gained the trust, respect and satisfaction of our thousands of customers through careful attention to every detail of swimming pool and spa design and construction. If you have a pool in mind for your home, contact our Minnesota pool construction company for a professional consultation. We'd love to show you how we can take your ideas and create the quality pool or other aquatic project you demand and deserve.
Visit our Twin Cities Pool & Spa Showroom
We're proud of our long history of swimming pool building. At our convenient Minneapolis showroom, we have a beautiful gallery of some of the pools we've built for residential and commercial property owners in our 30+ years in this business. We'd love to show you what we can do, and help you with your plans, either in our showroom or at your home location. Drop in or call us today!